With the White Star Tracking service or now called Send Parcel Tracking, you will be able to locate your shipment at any time and from anywhere in the world. All you need is the tracking number or your waybill, which you can find on your receipt, let's see how it works here.
Merchandise Tracking
Check the status of your parcel, the date and time of arrival, the exact geo-location and any details about your parcel with the White Star Tracking service.
Online Tracking
The first thing to do is to have the tracking number, which can be found on the receipt. If for some reason you do not have it, telephone or go to a branch near you to obtain it.
Then we must go to the website: https://enviapaqueteria.com.mx/pages/rastreo.jsp
Enter the specialised section Track, as you can see in the image below.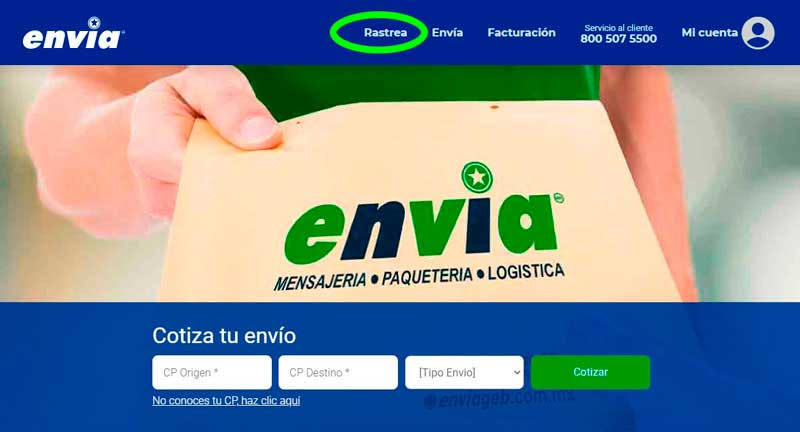 As soon as we hit it, we will see the box where we have to write our code for the geo-location.
Enter the tracking number into the tracking folio field, and press the green Search button.
Once the 10-digit number has been entered, the result should look like this: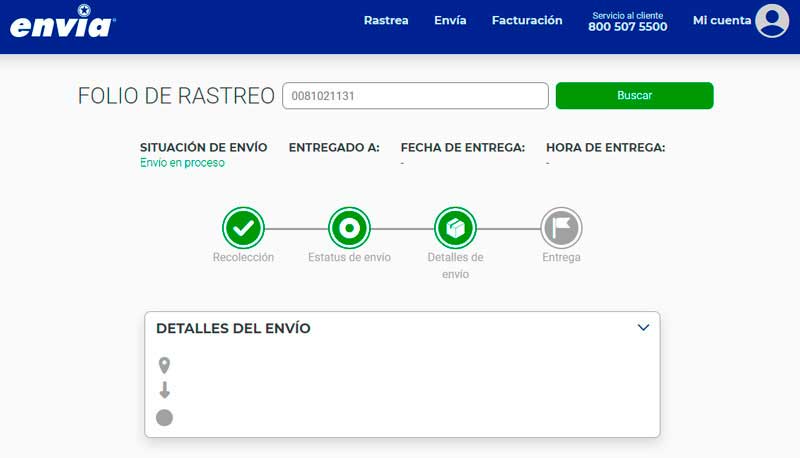 This way we would have the traceability of our package.
With Estrella Blanca' s Tracking service you will be able to see the route of your parcel, its status, the exact location and even see the estimated date and time of delivery.
Phone Tracking
Another option to track your parcel at Estrella Blanca is through the specially enabled telephone numbers, where a specialised team will track your parcel continuously until it arrives at the delivery point. The telephone number is: 800 507 5500
In Mexico City call: (55) 57 29 5107.
We hope we have helped you and that you are successful in finding your package. However, if you still have any questions we recommend you visit our FAQ section, there you may find the answer you are looking for. Have a nice day.